This week's Hill and Dale race saw it double as a NIMRA championship race and runners came out in force with 254 taking to the start line beneath the impressive Slieve Binnian. The weather was looking great and promised a rewarding view after the relentless climb and a chance to get your breath back at the finish line on the summit.
First home for the club was Rónán Davison-Kernan in 28.54 for 40th overall showing strong climbing power . Jim Brown ,Geoff Smyth,Peter Magowan,Andy Bridge , Trevor Wilson,Mark Pruzina,Gary Longridge, Andrew MC Gibbon ,Clarke Campbell ,Ian Taylor ,Ian McCullough and Stephen Waterworth all took part representing the club .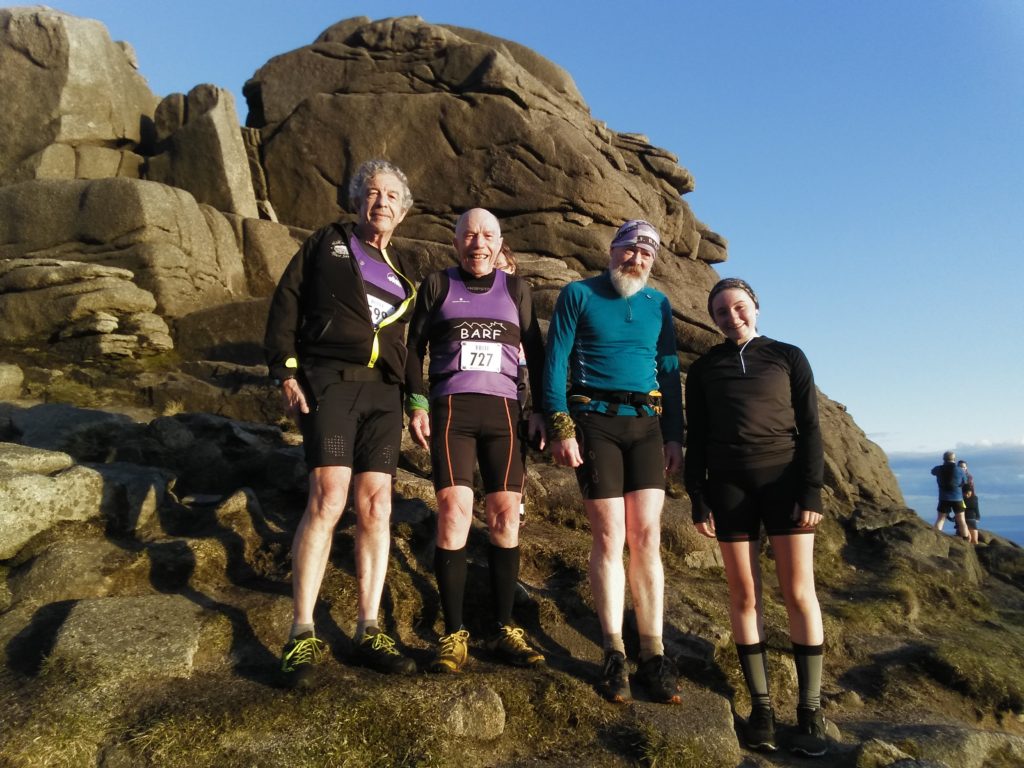 Thankfully the weather on top was as good as it was down at the start line . The 13 strong BARF Crew certainly gave it all on the climb to the finish line ,took in the views ,posed for pics then plenty of banter . Well done ! Arf !Arf !