Thursday night means Hill and Dale race day and as usual the club had a great turnout of 12 mountain runners ready to take on probably one of the toughest but most enjoyable races of the series . This year it started anti clockwise with Carn then down around the Lough climbing Doan then meandering the peat hags to Loughshannagh before crossing to Ott onto the finish .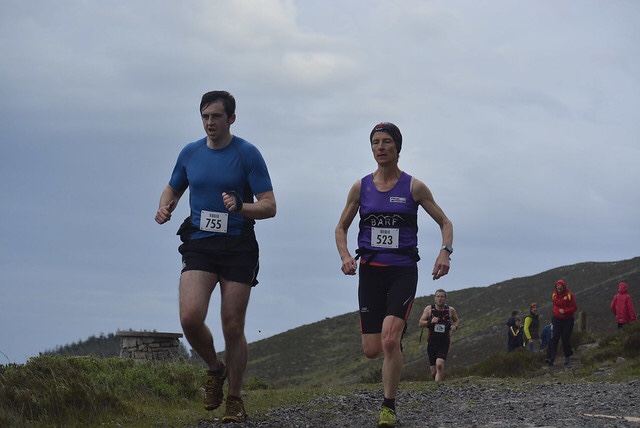 Colin Pascoe was first home for the club and 20 th overall in 50.54, Rónán Davison-Kernan 51.49, Jim Brown 52.55, Declan McGrellis 53.11, Paddy Mallon 54.49, Stephanie Pruzina (above pic) 1.01.12 and first in her category , Trevor Wilson 1.05.24, Mark Pruzina 1.06.57, Andy Bridge 1.07.12 , Gary Longridge 1.13.34, Clarke Campbell 1.19.06 (pic below) and Stephen Waterworth 1.34.18.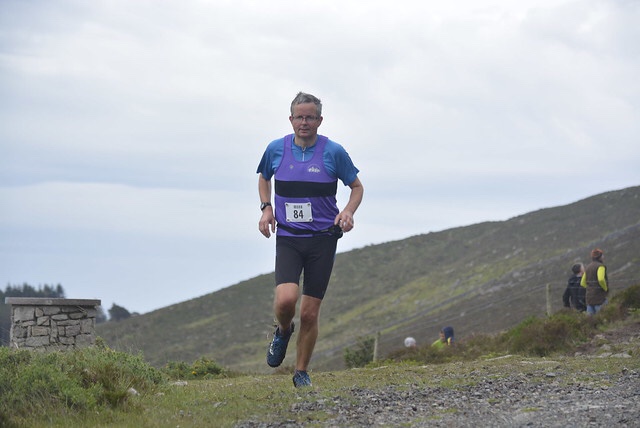 Well done to all our runners again , great effort and display from the club and congratulations again to Stephanie on her category win . Arf ! Arf !