Christmas time is usually a time for a lot of runners to ease off a bit and take it easy but not for Barf athlete Philip Ward . Top of his Santa list was for more marathons and Santa truly delivered .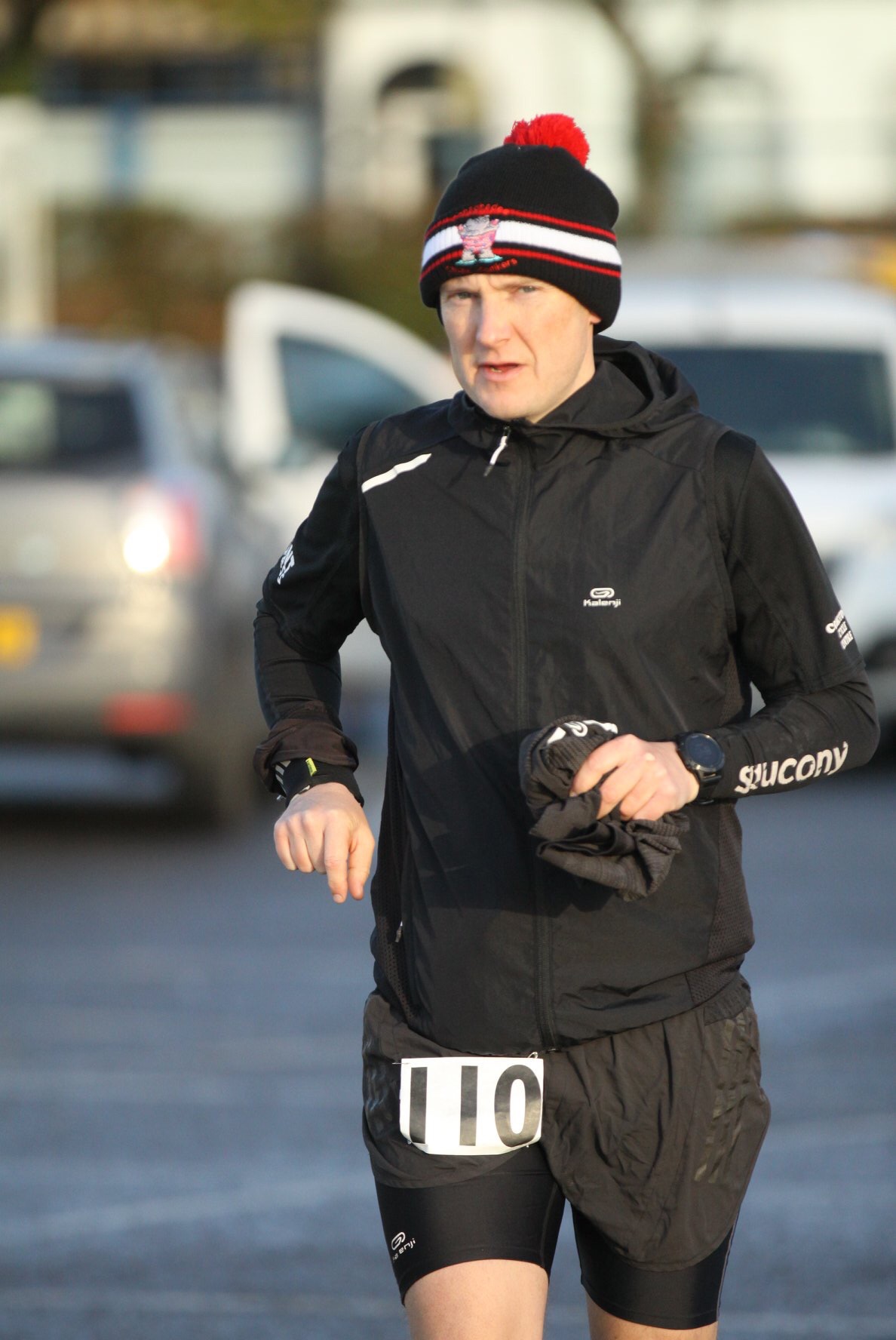 Black eye Friday in December saw him take on the East Antrim Marathon Series Black Eve Marathon which he completed in 4.19 .
On December 30 th he again headed for the East Antrim Marathon series for back to back marathons and completed day1 in 4.18 and day 2 at Monkstown Wood in 4.39 which was a hilly loop with some ice to contend with .
Philip then decided to start 2020 where he had left off in December by heading for Run Armagh and their Beat the January Blues Marathon yesterday morning and completed it in 4.31 . Great running all round ! Well done Arf ! Arf !