Victoria Park Belfast was the setting once again for last ever Energia24 race last Saturday. A lap around the park of just over a mile for as many times as your feet ,head and stomach will let you run. Three BARF runners would take on this challenge on what was a very warm weekend making for even more of a challenge .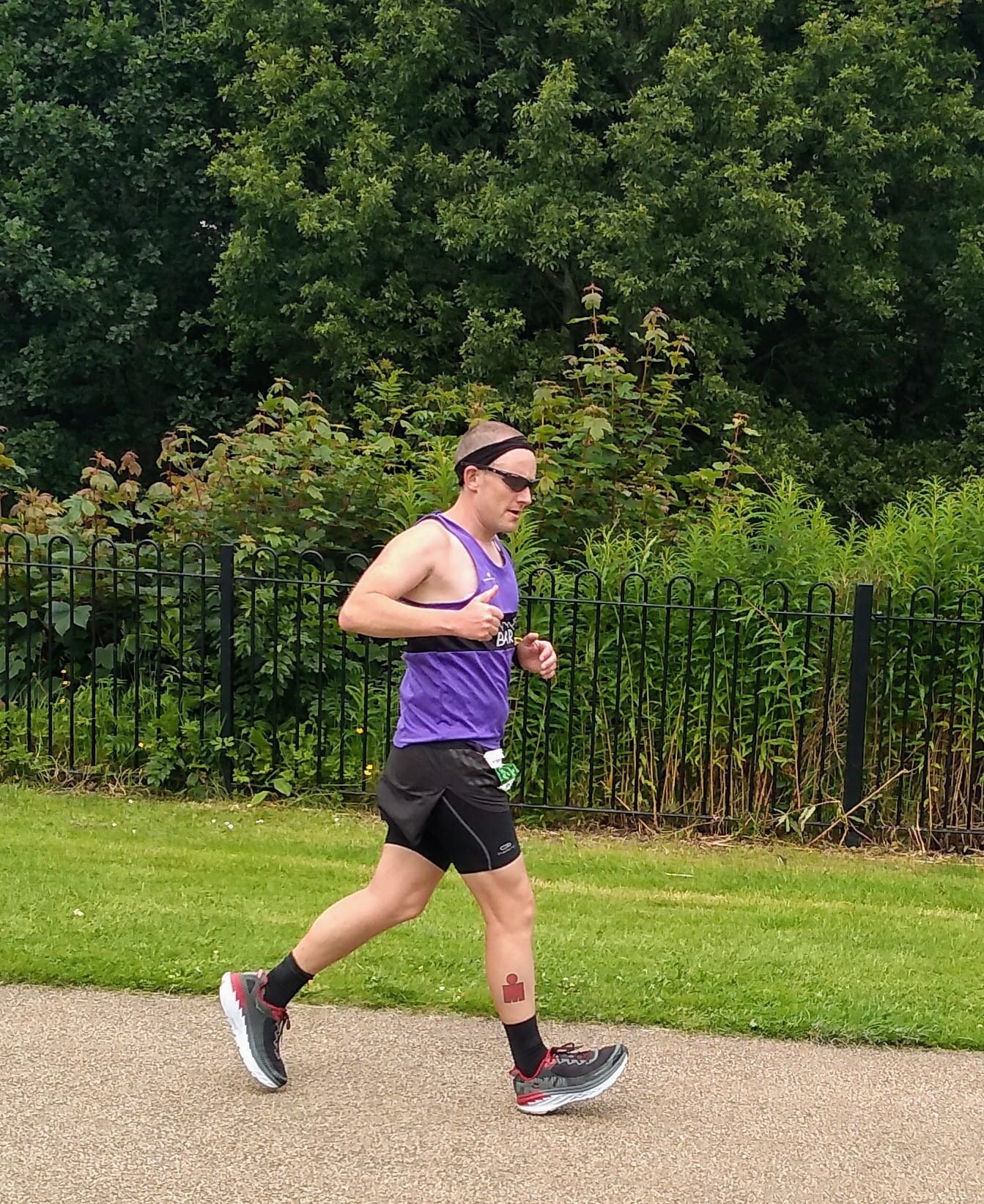 Phil Ward (above) was back again looking to improve on his last go at this event . He had a strong 24 hours of running and duct taping his chafing areas to complete 77 miles which is 5 miles more than his last effort so he went home very happy and tired but didn't stop him going for a dip in the sea the next day .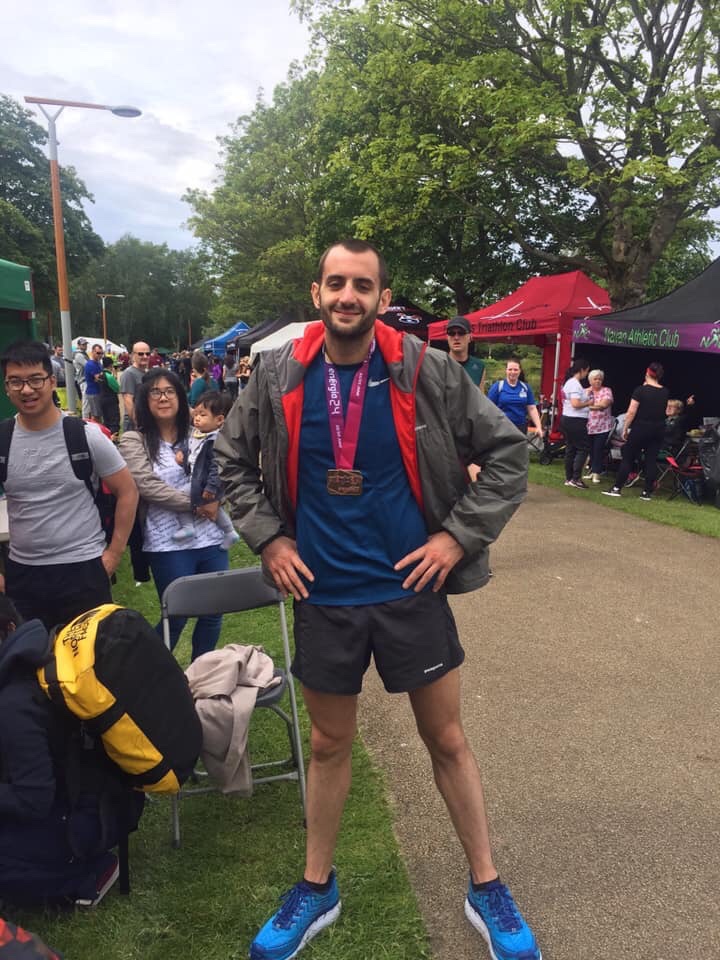 Glen Blake was competing in his first Energia24 and had a very strong race despite a lot of niggling injuries in the build up . Glen hit his goal of 100 miles finishing with 100.62 in total and again went home satisfied but vowing to get back to the mountains now .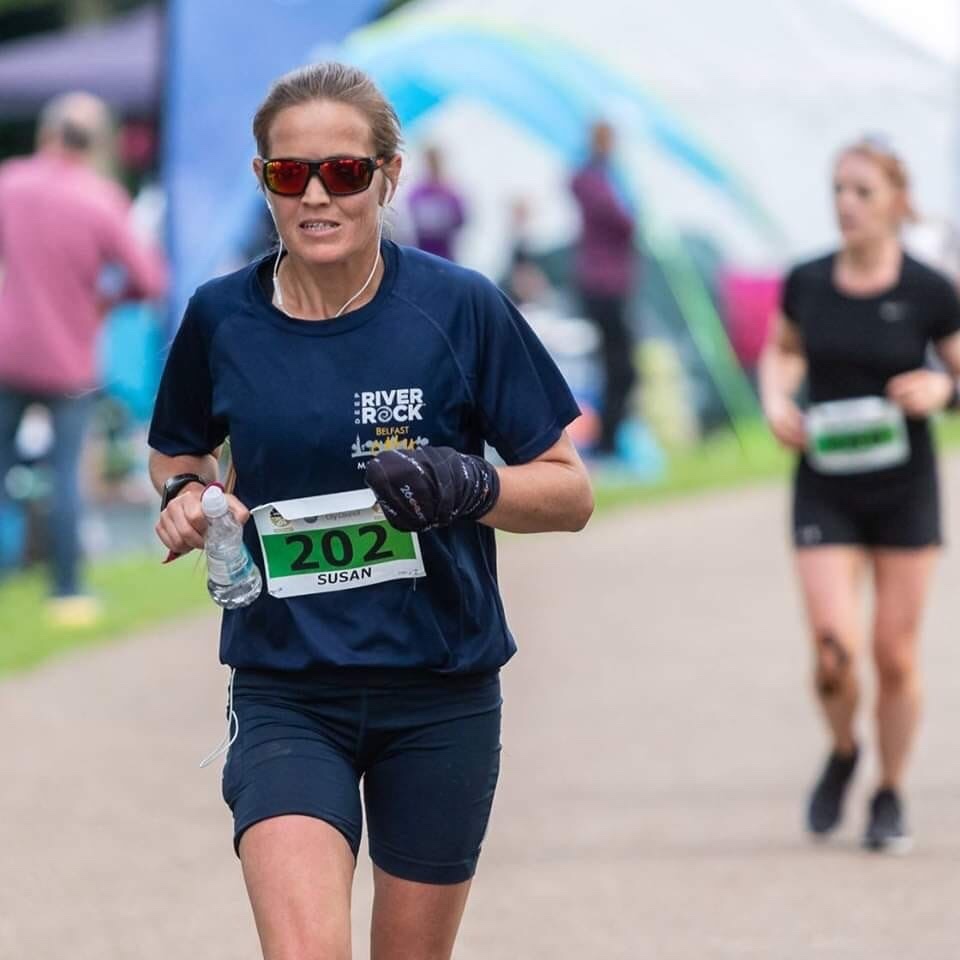 Susan Mc Cartney is no stranger to this type of event and has all the experience and knowledge to manage these races . Susan completed 104.73 miles once again breaking the 100 mile barrier in 24 hours .
Impressive efforts from our purple heroes and a well earned rest for sure . Arf ! Arf!