This year's Annalong Horseshoe Fell Race will forsake its base for the last 37 years at Dunnywater and will now start and finish at Silent Valley Reservoir, within the NI Water complex.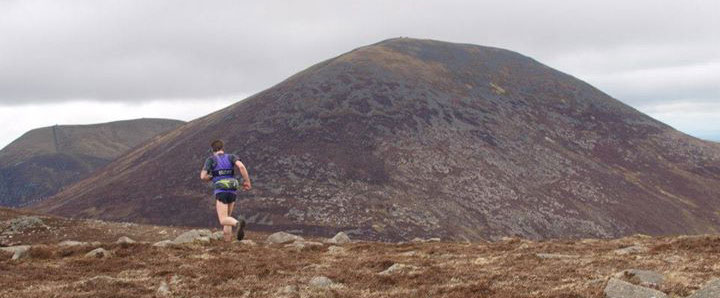 Race Information
NIMRA Championship – 2019 Long distance event
Date: Saturday 18th May 2018
Registration: 9.30 – 10.40 am (including kit check)
Race Start: 11 am
Race Director: Trevor Wilson
Distance: 23k (approximately)
Ascent: 2050m
Race HQ: Silent Valley, Board Room within the NI Water buildings ( GRID REF 307214)
Public toilet facilities are available within the Silent Valley complex.
Entry Fee: £10/£12 (Click here to enter online)
Over 65's will have free entry
On the day will be £20
Parking
There will be an entrance fee of £5 per vehicle, payable to NI Water at the entrance to Silent Valley. Competitors are encouraged to car share. Car parking will be in the main visitor car park within Silent Valley. All vehicles are parked and left unattended at their owner's risk.
Checkpoints
START GRID REF 308218 (north of gate and adjacent to 'plug hole')
CHECKPOINT 1 GRID REF 315254 (style at Ben Crom Reservoir)
CHECKPOINT 2 GRID REF 328261 (Slieve Lamagan summit cairn)
CHECKPOINT 3 GRID REF 336271 (Cove summit cairn)
CHECKPOINT 4 GRID REF 346286 (Slieve Commedagh summit cairn)
CHECKPOINT 5 GRID REF 358277 (Slieve Donard summit cairn)
CHECKPOINT 6 GRID REF 364257 (Chimney Rock summit cairn)
CHECKPOINT 7 GRID REF 320245 (Slieve Binnian north tor south side)
FINISH GRID REF 308218 (north of gate and adjacent to 'plug hole')
There will be a cut off time at the marshals' checkpoint at the Donard-Commedagh saddle, time to be advised at a later date. All runners must report to this checkpoint to ensure that their race number is recorded.
This in a non-GPS event. GPS equipment is not permitted to be used during this event for navigation purposes. Any person detected using GPS equipment during the race will be disqualified and barred from entering this event for five years. Such equipment may be used to record a route for subsequent analysis with no penalty.
Suitable maps are the OSNI 1:25,000 Activity Map or Harvey 1:25,000 Mourne Mountains.
This race will be run under UKA rules. The minimum safety kit to be carried will be as described on the FRA website. Click here for further information: Fellrunner.org.uk/FRA-Requirements
'FRA Mandatory Minimum Kit' comprises:
waterproof whole body cover (with taped seams and integrated attached hood), hat, gloves, a map of the route, compass, whistle and emergency food.
The above is a minimum requirement. Weather conditions or an adverse weather forecast may result in the Race Organiser adding to this list, items such as a head torch, additional thermal layer, space blanket, etc may be added at any time, up to the start of the race. It is the competitor's responsibility for their own safety and are advised to arrive at race registration prepared for all eventualities. A rigorous kit check will be undertaken of each competitors safety kit prior to the start. Any competitor not complying with the minimum safety kit will not be permitted to start the race. All prize winners will have their kit checked at the race finish – non-compliance with the minimum kit will result in disqualification.
Prizes will be awarded for first, second and third places in both male and female categories, with veteran prizes awarded to male and female competitors in 5 year intervals from age 40 on race day. Prizes will not be awarded where there is only one entrant in that age class, the entrant will be moved to the next class below where there are more than one entrant. This will not affect the award of NIMRA championship points, which are awarded by the NIMRA committee.
Age is determined as the entrants age on the day of the race.