Details
Date: Boxing day
Registration: 11am
Start time: 12pm
Entrance Fee: £10 (£9 unattached)
Race Director: Jim Brown
Distance: 5.75 miles (9.2 km)
Elevation Gain: 424 m
Elevation Loss: 397 m
Min Elevation: 174 m
Max Elevation: 580 m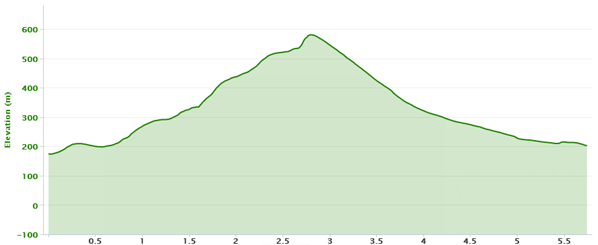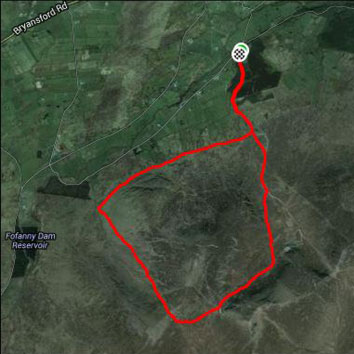 Equipment
Full water proof cover is required and the coat must have a hood. Whistle, compass and map should also be carried. We would also recommend that a Mobile phone is carried with the following number in its memory in case of emergencies, 07802 691540. There will be a full kit check before the race so please come prepared.
Equally important as the race is the get together afterwards for refreshments and prize giving in Tollymore Mountain Centre – all competitors and spectators welcome.
Location
The race start is at the bottom of the Trassey Track, map reference 311314.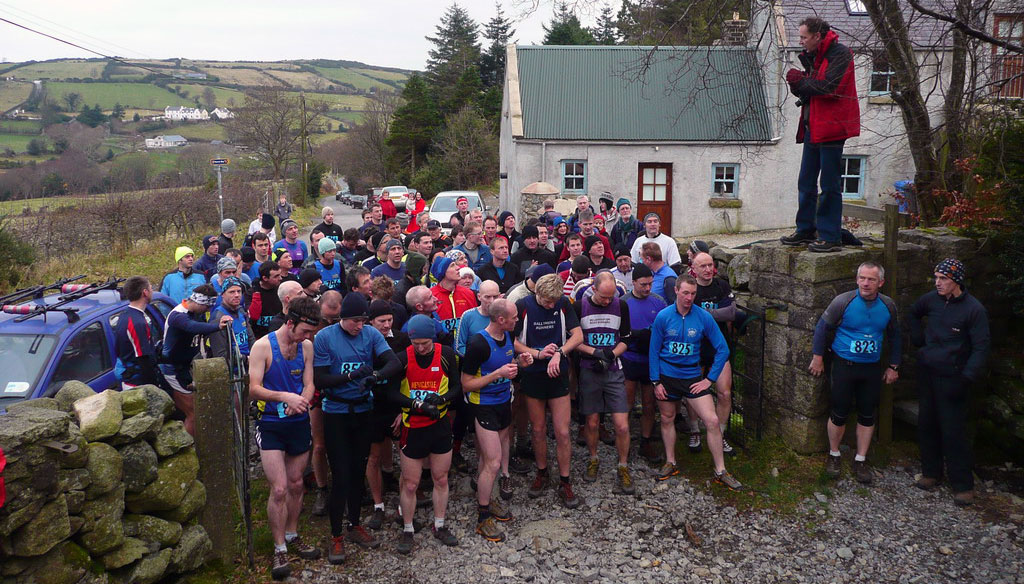 To reach this from the Belfast or Newcastle directions take the road West out of Bryansford, with Tollymore Forest on your left. After the end of the forest, in 1/4 mile take the narrow road that forks downhill to the left when the main road also bears left. This is the Trassey Road, with the start at the car park just beyond a narrow bridge.
Course
The race route is via the Trassey Track to the col between Meelmore & Sl Bearnagh.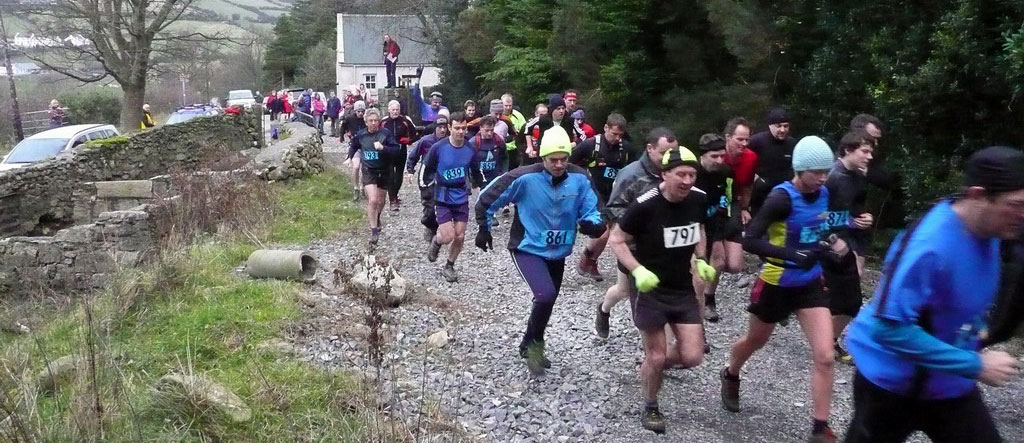 A high level contour & then climb follows to the col between Meelbeg & Meelmore. A sharp (and slippery descent in icy conditions) follows to the bottom of the Happy Valley and return along the Ulster Way to the Trassey Track & home.