Last a Friday saw the end of the Hill and Dale series with the short and fast Drinahilly race followed by the series prize giving . On the night Colin Pascoe had a very strong run finishing 5th overall and first in his category. There was also category wins for Jim Brown and Stephanie Pruzina continuing strong form in the series for the club . Rónán Kernan-Davison,Andy Bridge , Gary Longridge, Clarke Campbell and Stephen Waterworth had strong runs on the night . Another good turnout for the club so well done all.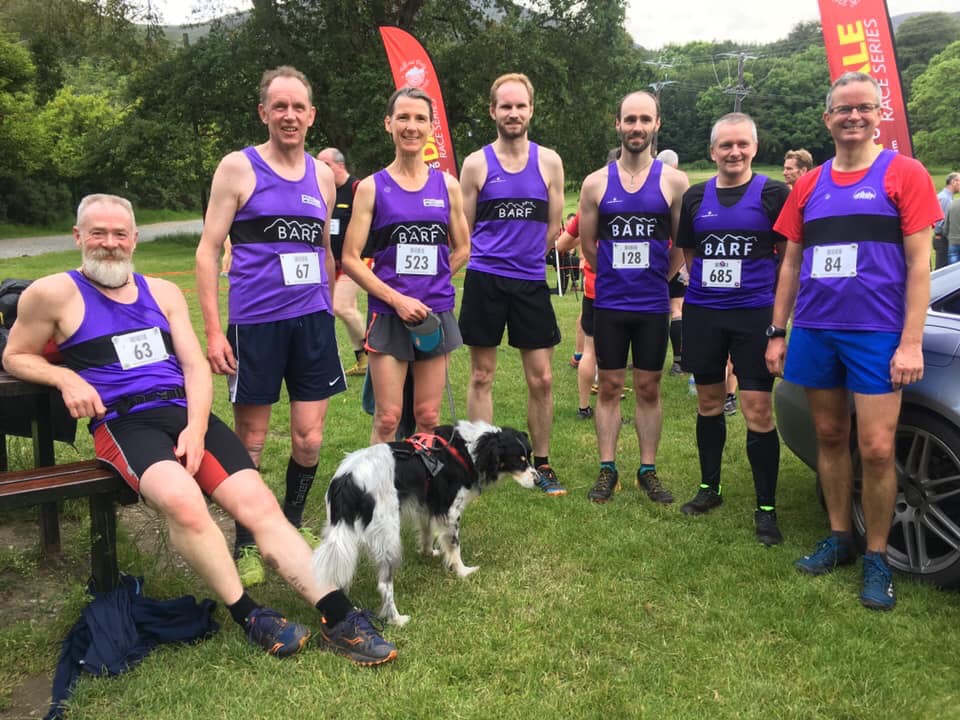 Final Series Results –
After the race the final results and prizes were presented with some notable performances from club members throughout the categories.
Stephanie Pruzina was second overall in her category as was Colin Pascoe and Jim Brown making podiums for the club . Rónán Davison-Kernan finished in a strong 11th on the overall standings showing very consistently strong racing throughout and Declan Mc Grellis was 4th in his category also . Well done to all on super turnouts throughout the series and congratulations on strong running each week ! Onwards and upwards Arf ! Arf !