Training takes place on Thursday evenings in some of the hillier parks around Belfast, from early October until the start of the Hill and Dale race series in mid-April.
Monthly schedules and meeting points are posted on our Facebook Page. 
Meeting time is 7:00pm for a 7:15 start and sessions are over by 8:45. The sessions are all off road and are a mixture of trail runs and varied hill repeats, with a gradual increase in intensity as the weeks go on.
All runners need a headtorch. Trail shoes are also recommended.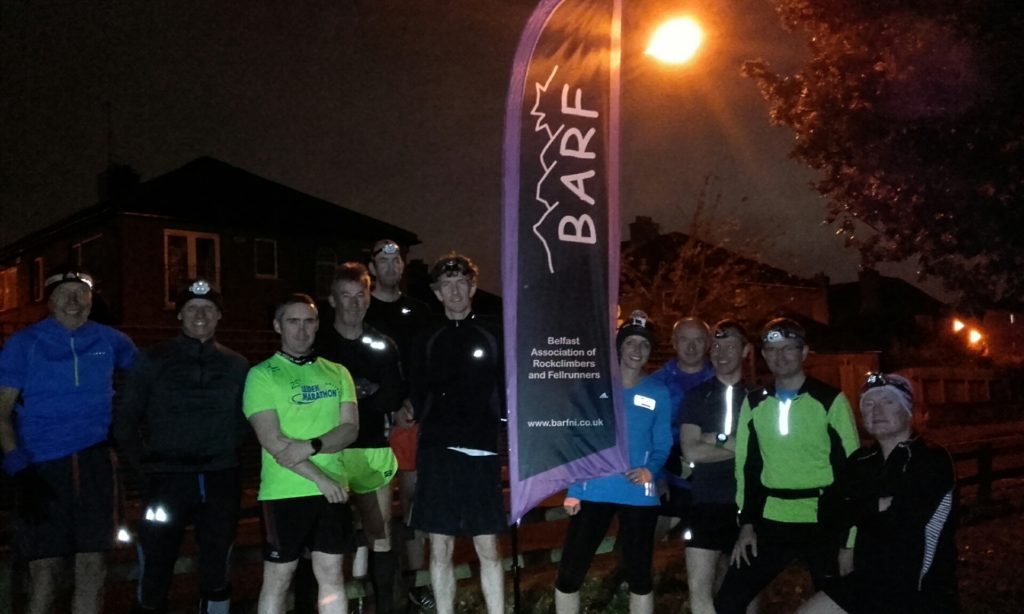 Belvoir Forest Trail Run, October 2016
From April to June Thursdays nights are taken up by the Hill & Dale Race Series in the Mourne Mountains.
Our weekly training meets begin again in August at Cavehill Country Park and continue until we lose the light in early October. Starting at 6.30pm from the Adventure Playground car park.
We are a club of all abilities and ages, so don't be put off, come along and try a few sessions before joining our club.

Message us on Facebook or through the Contact page if you have any questions.