Record amounts of rain may have sloshed down on other parts of the British Isles, but in the corner of the Mournes where the boxing day Turkeys run, it was actually not too bad. Admittedly the underfoot conditions were of a sloshing nature following the previous day's rains, but the air temperature was sufficiently balmy to tempt a few hardy souls to opt for singlet's and shorts.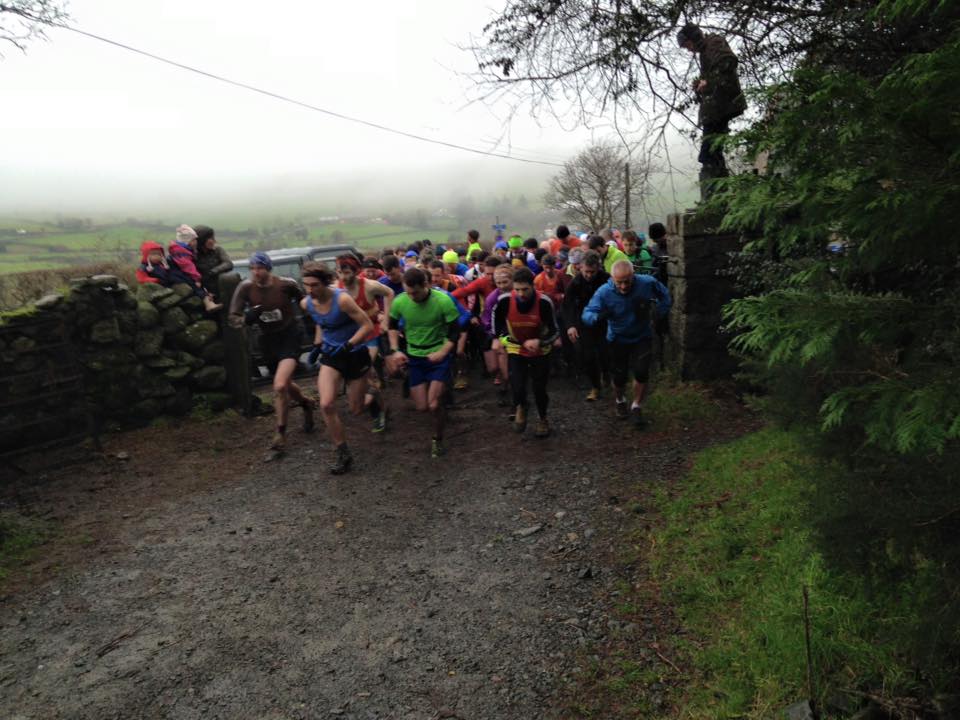 Eighty runners set off up the Trassey Track and into the waiting hills. Scottish based Ian Whiteside representing Carnethy Hill Runners, was soon setting the pace, but he had company in the form of up and coming orienteer Paul Pruzina, and indeed it was Paul who was leading as they crossed the Meelmore, Meelbeg col, the highest point on the course.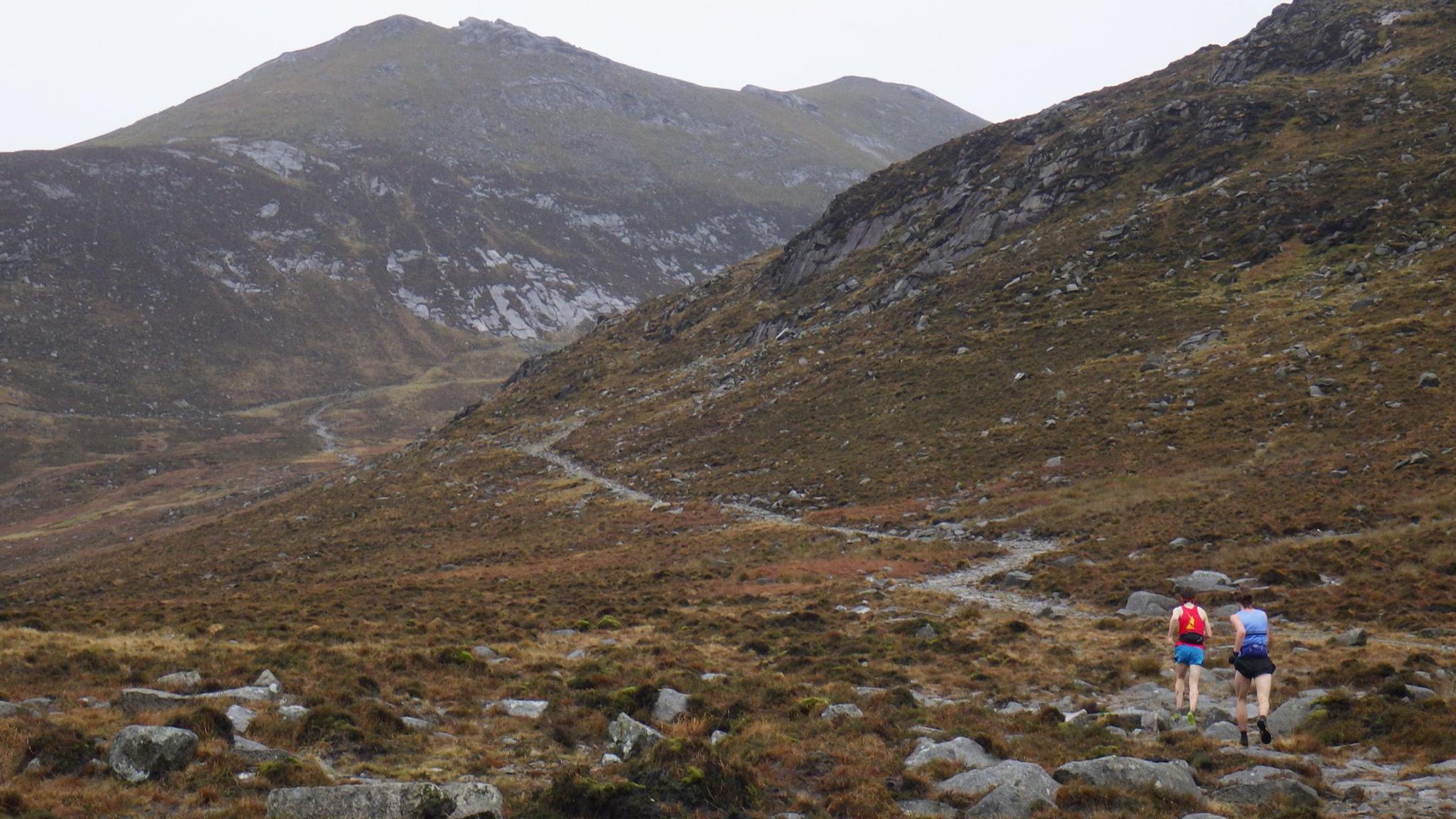 The descent of the Happy Valley saw Ian's superior downhill skills come into play and he broke away to eventually claim the Martin Mc Mahon trophy in a very good time of 45minutes and 35 seconds. Paul followed over a minute later, plastered from head to foot in muck following a splat on the Ulster Way section, but none the less well pleased with a great effort.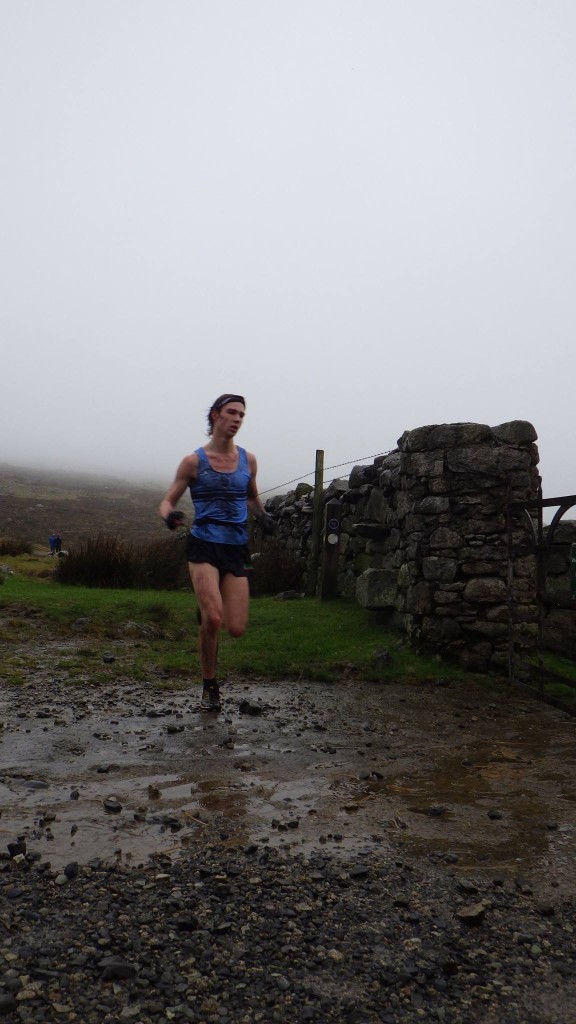 Third place went to David Hicks of Newcastle AC, just ahead of Tom Ferrington, representing another Scottish club, Corstophine AC. Both these athletes dipped below the 50-minute mark, quite an achievement on such a slippy course. Five minutes behind there were close fought battles in the veteran categories with Pete Grant just getting the better of Dee Murry for vet 45 and another few seconds behind was first vet 40 Tim Wilson of BARF, closely followed by Alaster Haddow scooping the vet 50 title.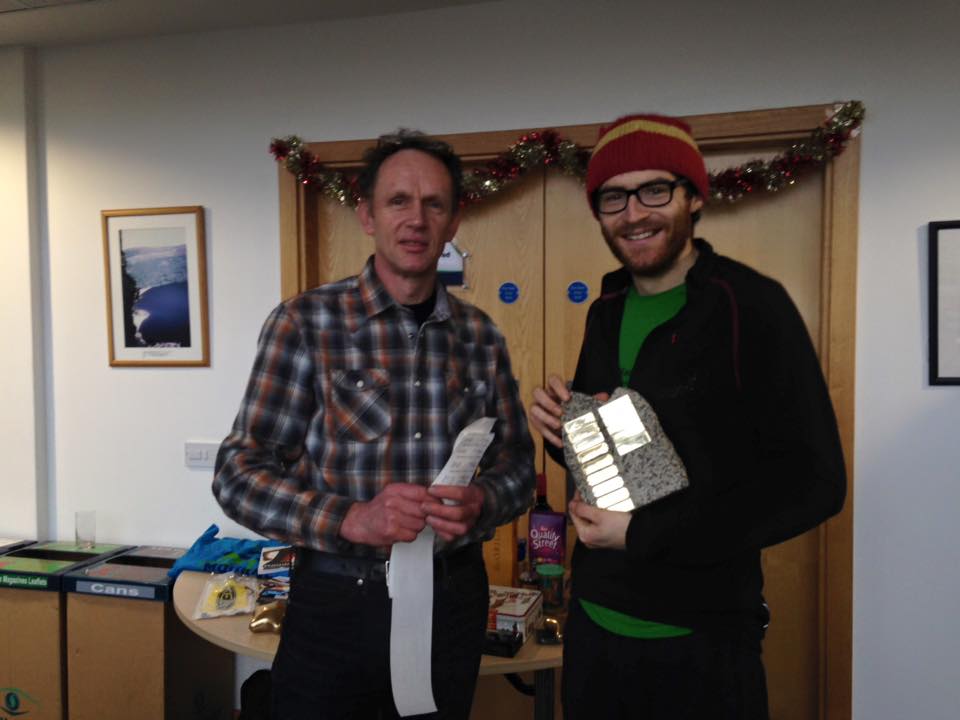 The Ladies race was dominated by the inform Diane Wilson of Dromore AC with second place going to Megan Wilson less than two minutes adrift. Both runners completed the course in less than an hour. Third place went to Dublin runner Moiré O Sullivan, a minute and a half ahead of top vet 50 Stephanie Pruzina … yes the mother of second placed Paul, and it must be said, much better presented than the muck splattered youth! Mary Mackin produced a fine run to be first vet 60, not just of the ladies but also ahead of the men.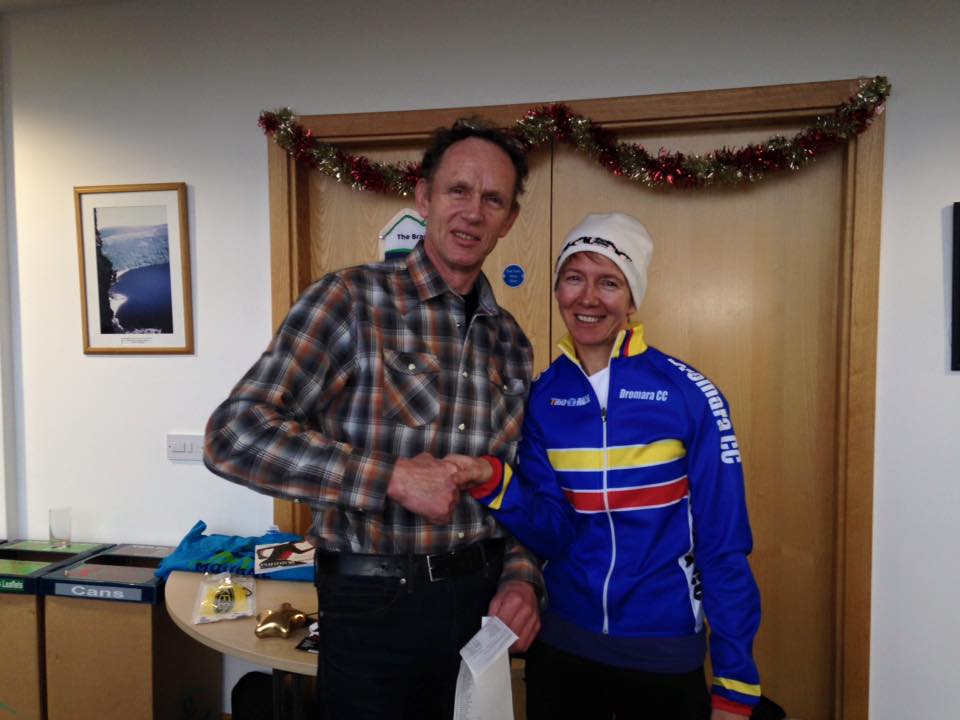 Thanks to all the marshals and helpers for volunteering their time and skills on another wintry Turkey Trot and to club members for providing the ever interesting assortment of prizes. Also thanks to Jacksons Sports store for their contribution. Finally, a big thank you to the Tollymore Outdoor Centre for once again providing such a magnificent venue for hosting the prize giving.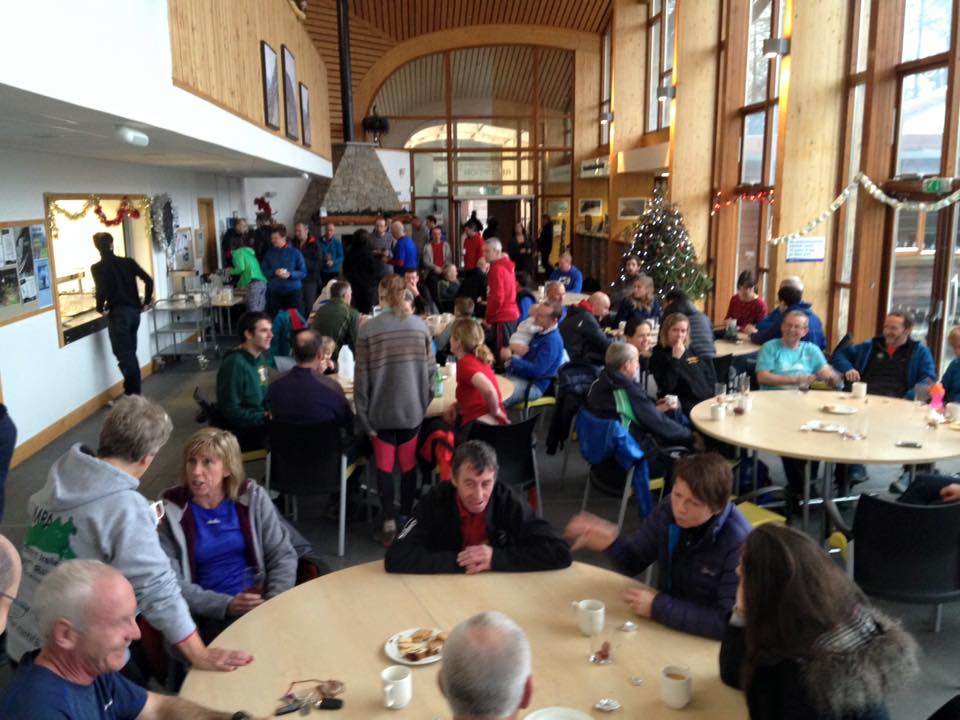 Photo album available on the BARF Facebook Page